Catalogue edition 2018-2019

Acquisition of knowledge and skills
serving a constantly developing sector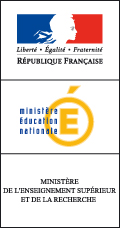 This catalogue contains a national inventory of advanced training courses in aeronautical and/or space-related domains: short- and long-term, vocational training courses, available through initial and continuing education or VAE (for validation of prior experience) schemes.
It replaces the catalog www.formasupaeronautique.fr which was produced in line with a series of measures covered by a cooperation agreement signed by GIFAS (the French aerospace industries association) and the French Ministries of National Education and Higher Education.
It provides a regularly updated on-line reference tool, which can be accessed by any party with an interest in this sector : human resources managers, students, employees, universities, teachers, trainers and members of the general public.
The inventory is intended to give clear and simple information on the range of higher education training courses available for the aeronautics and space sectors.
It also aims to help educational and professional stakeholders by stimulating, encouraging and consolidating interest in science and technology, particularly in aeronautics and space, and in so doing, contribute to the training of students, the know-how of manufacturers and scientific expertise.

ISSAT (Institut au Service du Spatial, de ses Applications et Technologies) the French Institute for Space and its applications and technologies, has been commissioned to compile this inventory, drawing on the experience and skills it acquired during production of a previous national catalogue on space training.
The contents of this inventory have been integrated in the aeroemploiformation.com website, a portal for aerospace-related jobs and training, and links have been established with various information sites including that of ONISEP (the French national office for education and careers information).
We sincerely hope that this tool meets the needs and expectations of businesses, educational and scientific communities and students. Please contact us if you require any further information or if you wish to share your comments with us.
This tool is also aimed at teachers: if your organisation has not yet been listed, please contact us in order to register it and any training course(s) relating to the aerospace field.
Happy navigating!